For more than 25 years, I have been traveling and writing, and writing about travel — among other topics. I studied creative writing and philosophy at the University of Michigan, Ann Arbor, where I graduated with a BA in 1990. I got my start as a journalist in the Pacific Northwest, when the bruising fight over the Northern Spotted owl was coming to a head, and even a fledgling backpacker from the East could see the threat spelled out by clearcut logging on Washington State's old growth forests. My work carried me to Montana, where eventually I took the editorial helm of the weekly Missoula Independent. 
     I hung out my freelance shingle in 1998. Since then, I have traveled the world from Boston to Bhutan and beyond. I have lived in a lot of places, landing most recently in Houston, Texas, about a decade ago. Throughout, I have maintained a busy career working as a freelance writer focusing on magazines and newspapers while contributing to prominent websites and other specialty publications. In addition to travel and the environment, I write about health and fitness, music and film, sports and general politics. My articles have appeared in Outside, Texas Monthly, Mother Jones, Garden & Gun, and online for Adventure Journal, Slate and others. My reporting has been recognized by a variety of groups including the Society of Professional Journalists, the Foundation for Biomedical Research, and the International Regional Magazine Association.
    Although awards are certainly nice — and worth mentioning — the thing that drives me as a writer is the chance to bring a fresh perspective to the wider world, especially the natural world. In addition to sharing my own experiences in a distinct and compelling manner, I enjoy working directly with athletes, artists and activists who live in meaningful ways.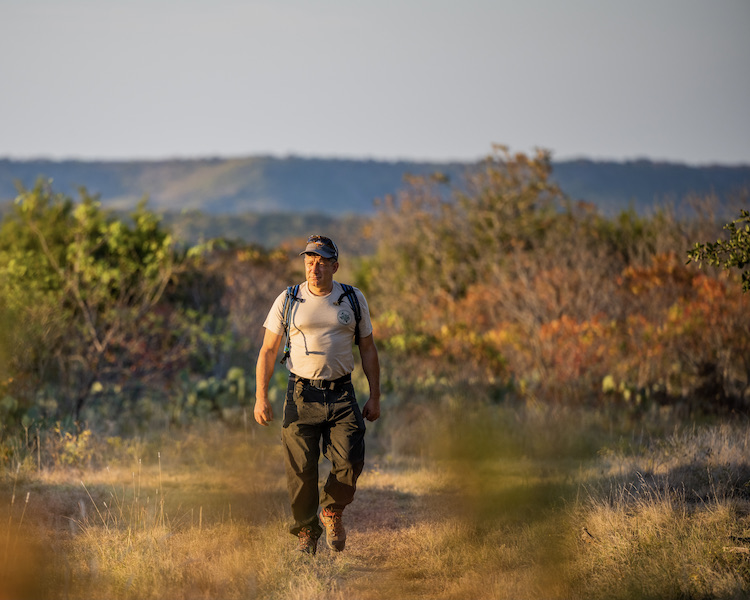 Photo credit: Jonathan Vail
   I am particularly proud of work that provides some variety of reader service, whether that's in the name of raising outdoor kids (I have a teenage daughter) or lifestyle strategies that help shrink our individual environmental footprints and reframe other modern dilemmas.
    I have had the chance to share a lot of adventures from tiger safaris in India to solo backpacking trips in the backcountry of Big Bend National Park. As often as not the reward of exploring the unknown and living to tell the tale leaves me happy. Whether it's my own experience, news from the frontlines of space exploration at NASA, or reporting on the popularity of electric pickup trucks driven in Texas, my true aim is to connect my readers to the subject at hand.
      As a result, I have made appearances on television and radio, and spoken to podcasters about outdoor recreation, conservation and travel ideas. Moreover, my writing has been anthologized by High Country News for Living in the Runaway West, the Austin Chronicle for The Austin Music Anthology and Texas Monthly for Being Texan. Since 2021, I have also served as ambassador for the non-profit Texas Parks and Wildlife Foundation.